Logo Redesign
Logo is a visual representation of your business. It is a proven fact that a good logo can increase customer\\\\\\\\\\\\\\\'s trust by 70%. There are many reasons why you would need a logo re-designed.


Why Logo Redesign
Design looks Outdated
Logo not standing out from competition
Non Vector Format - more info
Non pantone colors - reuslts in costly printing
Logo lacks details and needs touch-ups.
If you suffer from any of the above mentioned cases, We can help give your your logo a face lift and bring it back to life. Check samples below. Below is a logo we redesigned for cube Construction Company. Cube Company wanted to keep the same concept. They had 2 problems with the logo. First it was poorly designed using non vector software. Second, it lacks details. Below is a before and after.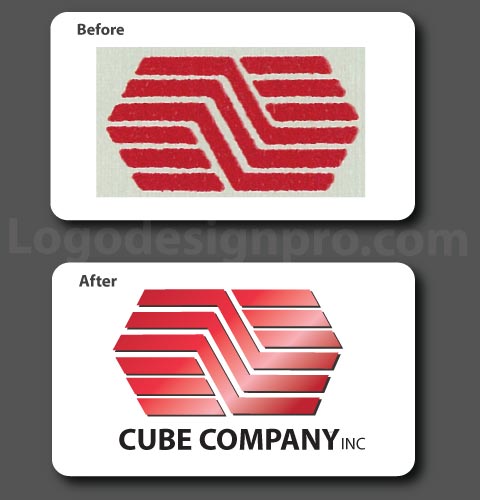 In the example Below Creative media had a vector design but the logo looks outdated, lacking details and missing the professional touch.